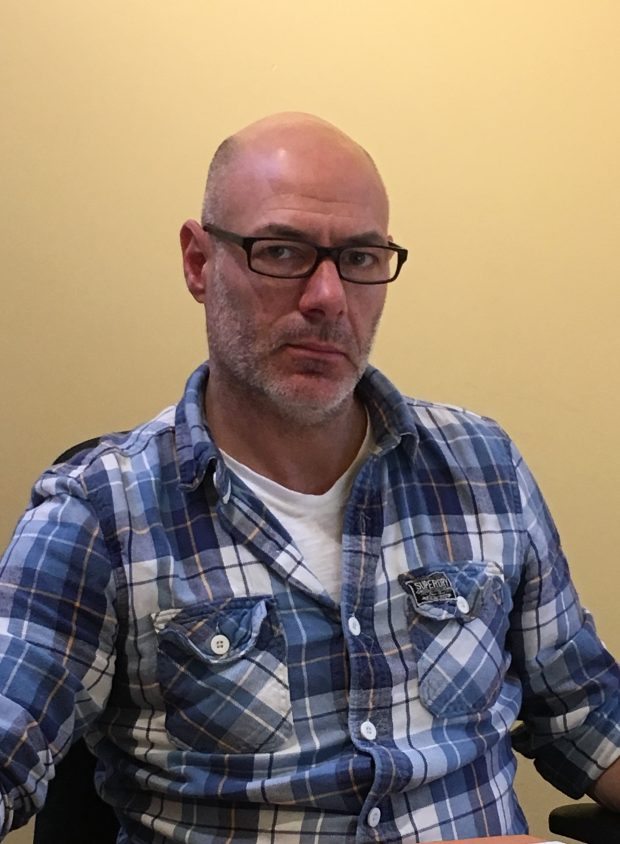 Massey & King,
6 Brighton Road,
Rathgar,
Dublin 6.
Tel: +353-1-4063542 / 4928644/4928644
Fax: + 353-1-4928645
Website: www.masseyandking.com
Areas of Research: All of Ireland.
Special Interest:  Legal and Probate.
Kit Smyrl first came into professional genealogical research when he joined his brother Steven's probate research business, Massey & King, in the mid-1990s. Initially, he managed much of the company's English, Welsh & Scottish research activities, but by the late 1990s he had moved to Ireland on a permanent basis, taking up position as joint director. In this capacity he retains general oversight of the company's Irish and UK work, dealing with cases emanating from solicitors and other legal practitioners and professionals.
He particularly enjoys the often complicated nature of Irish probate estates. They are rarely easy, generally involving the need to track down corroborating evidence to prove family links, or searching down elderly locals in hopes of discovering where folk from a particular area tended to migrate. He says that "my biggest headache in Irish genealogy has always been trying to match together civil records of birth, death and marriage. Given this, I am so thankful for the Council of Irish Genealogical Organisation because its success a decade ago in improving the data recorded in civil death records – on both sides of the border – did much to ease the problem".
Kit says that the upside of being a genealogist who pursues living people, rather than just the dead, is that you get to hear the stories behind the facts uncovered in the records. "But better still" he says, "it's terrific when I can help reunite families who have had no contact with each other because of distance, family quarrels or just having lost contact. Its lovely too to tell them they might be in for a small windfall!"
Having worked as a professional genealogist for almost 20 years, in 2015 Kit took the decision to follow in his brother Steven's footsteps and join AGI,  initially applying for Affiliate status.