Accredited Genealogists Ireland (AGI) is an accrediting and representative body for professional genealogists in Ireland.  It was founded in 1986.  Admission to membership is based on the recommendations of an independent Board of Assessors.  The credential of membership of AGI is open to professional genealogists based anywhere on the island of Ireland who primarily conduct research in Irish sources and who are not engaged in full-time work outside of genealogy.
TO ENGAGE AN AGI MEMBER, YOU MUST CONTACT THEM DIRECTLY.  AGI CANNOT RECOMMEND INDIVIDUAL MEMBERS.
Members are entitled to display the AGI membership badge.  Their ongoing involvement in lecturing, consultation and publishing maintains our position at the forefront of genealogical developments in Ireland.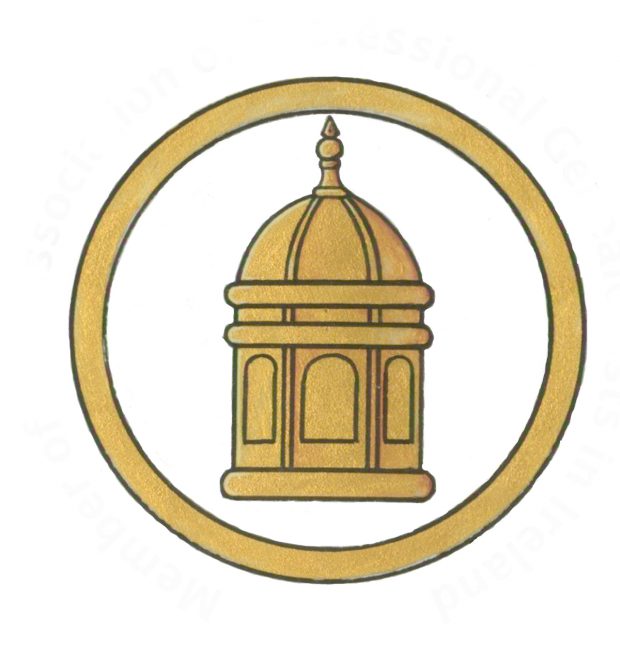 Since 2016 we have been in an alliance with our Scottish counterparts, ASGRA (Association of Scottish Genealogists and Researchers in Archives).  Our association is a constituent member of the Council of Irish Genealogical Organisations and the Federation of Local History Societies.
Accredited Genealogists Ireland is rendered in the Irish language as Ginealeolaithe Creidiúnaithe Éireann and in the Ulster-Scots dialect as Listit Femlie Histrie Skeel-Dargers, Airlann.
A copy of the constitution of AGI is available here.
Allied with:
>