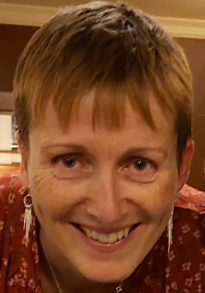 Irish Ancestry,
25 Orwell Gardens,
Rathgar,
Dublin 14
Tel: 0 353 (0)87 240 8853
Email: hilary.mcdonagh@irishancestry.ie
Areas of Interest: All areas of Ireland

Hilary McDonagh is the Founder and Director of Irish Ancestry, and has been involved for almost 20 years in genealogical and family research.
Through Irish Ancestry, Hilary undertakes family research providing a service to individuals & families; solicitors & businesses; as well as TV production companies (incl. RTE's The Genealogy Roadshow). This business has been built up through word of mouth referrals and has clients worldwide. She is also a speaker and author.
Hilary has been part of the Genealogy Advisory team at the National Library of Ireland since 2013 and has also held the same role at the National Archives of Ireland.
She is a graduate of University College Dublin with a B.A. in History and Geography and a Diploma in Family History and Genealogy (1st Class Hons). She also has a Postgraduate Diploma in Marketing Management from Staffordshire University (UK).
Her academic studies have enabled Hilary to approach genealogy from the unique perspective of historical geography understanding geographical patterns through time, and how people have interacted with their environment, influencing the cultural landscape.
She is also a member of the Association of Professional Genealogists (US) and is a listed researcher with the National Library of Ireland and the National Archives of Ireland.