THOMAS WILLIAMS. SOLDIER
When I first became interested in genealogy, along with researching my own family, I was very keen to research my husband's family also.
His mother knew little about her grandfather other than that he was called Thomas Williams and that he came from Wales to Dublin where he worked in the Smithfield markets.
His Irish civil marriage record in 1898 and his death record in 1920 were readily identified as were birth records for his children. Each of these records described him as a labourer. The 1911 census described him as a carter but in contradiction to my mother-in-law's knowledge, gave his birth place as England. I wanted to see where the 1901 census placed his origins, but could not seem to find him on that return.
None of the information I held was sufficient to trace Thomas Williams' birth and as I was disappointed with this, I decided I would garner as much information as I could on the life of his youngest daughter, Jane, who was my mother-in-law's favourite aunt. I purchased Jane's 1946 civil marriage record and was taken by surprise to see that she gave her late father Thomas's occupation as a soldier rather than a labourer or carter. My first reaction was "girl, you were some dreamer!" but half an hour later, I asked myself what if it were true?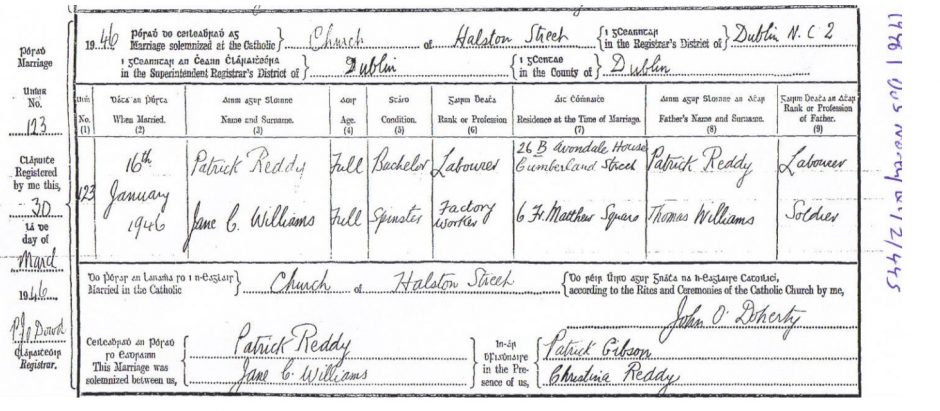 And it was true!
I found a treasure trove of information about Thomas in (luckily unburnt) British Army Service records on www.ancestry.co.uk. He had joined the army at the age of 18 and spent spells in and out of it throughout his short life. He had fought in the Boer War (hence his absence from the 1901 census) and even joined up again for WW1 at the age of 43 to serve in a remount depot in England. Thomas' sign up information allowed me to identify his Welsh birth and three further generations of his family.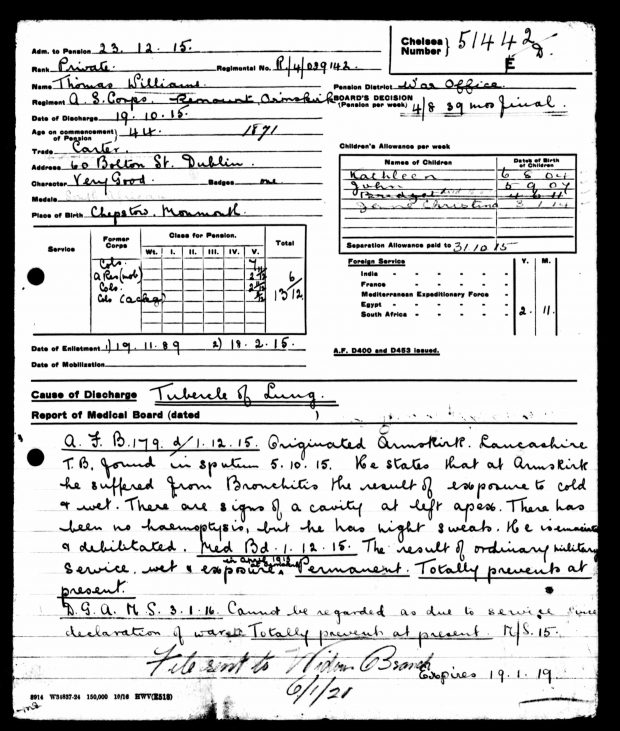 Without Jane's surprising entry on her marriage record, our family might never have known anything about Thomas's fascinating life and career.
And the moral of the story is where possible, always research the siblings of your ancestors – it's amazing how often information on their life records can differ from that which was included on the records of your own direct ancestors and how it can open whole new avenues of enquiry.
And, if you are missing a young man from the 1901 census, consider the Boer War!