Congratulations and welcome to our newest Member, Clare Doyle. Clare is no stranger to the AGI 'family' as she has been one of our Affiliates for almost two years.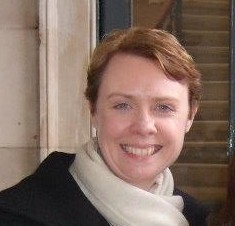 As well as being a genealogist, she is a qualified archivist and she holds an MA in local history. Before becoming an AGI Affiliate, Clare worked as Galway City Council Archivist and as genealogy manager for Ireland Reaching Out.
She also contributed in a voluntary capacity to gravestone transcription and the parish history publication in Killererin, Co. Galway. Based near Tuam, Co. Galway, Clare runs her own practice as Wild Atlantic Family Research.
Clare's full details can be found on her AGI page.