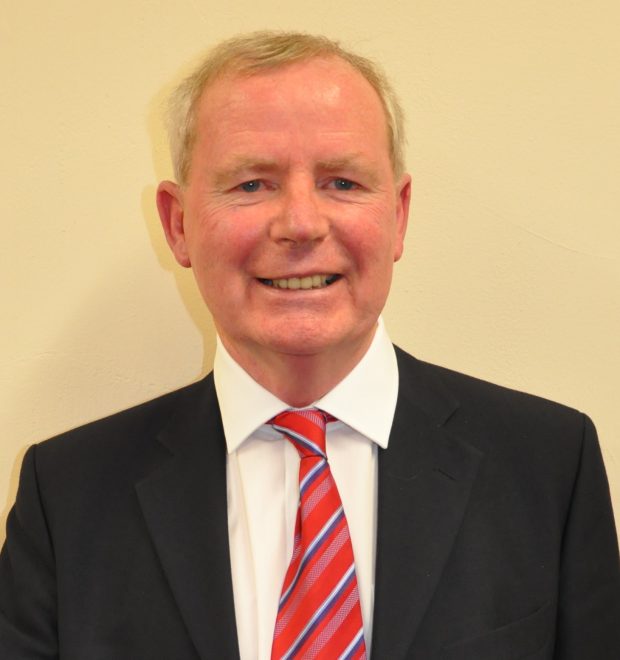 7, Richmond Park
OMAGH
County Tyrone
N. Ireland
BT79 7SJ
Tel +44 28 82249242. Mobile + 44 7721 676222
WWW: www.tyroneroots.com
E Mail: info@tyroneroots.com
Areas of research: Nine Counties of Ulster
Special Interests: County Tyrone and Ulster Scots (Scots-Irish)
Vincent developed an interest in genealogy at an early age thanks to his Grandmother who was a native of the Sperrin Mountains of Tyrone. She knew many stories from previous generations of the family and shared them with Vincent, who was an avid listener. Like in most Irish families, emigration was a recurrent pattern, which further kindled Vincent's interest. With his father, he recorded the stories of his elderly relatives, learning about life in past generations.
In addition to conducting research, Vincent is delighted to welcome visitors to Ireland and organise visits to places of interest. Whether you wish to track down your ancestral homestead or go on a guided tour of County Donegal, the North Coast, Belfast or Derry, Vincent will ensure your stay in Ireland is enjoyable, fruitful and enriching
Born and brought up in Omagh, Vincent spent most of his life working with the local community in County Tyrone as part of his role with local government. This has given him an intimate knowledge of the area and plenty of local contacts with people who know their community well. He has an interest in Irish and local history; he has contributed to publications and is a speaker at local societies. Geography and townland names, which are so important in tracing one's roots, are one of his areas of expertise. He is also knowledgeable about the sites and development of churches, which can be an asset in finding one's ancestors.
Back to Members