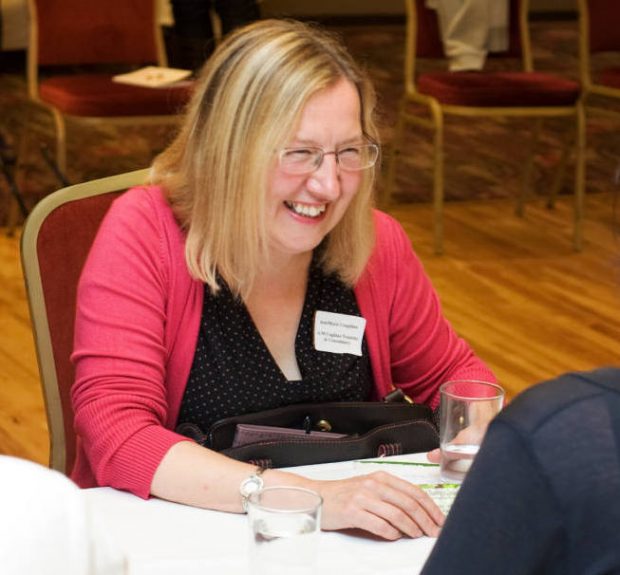 Moneyvroe,
Cappoquin,
County Waterford.
Tel: +353(0)87 956 2840
Website: familyandpast.com/
Email: familyandpast@gmail.com
LinkedIn: annemariecoghlan
Areas of Research: South and South East Counties of Ireland. Other locations on request.
Special interests: Family Migration; Cork City Business and Religious Communities.Irish Diaspora in UK, US and Australia. Location research.
Ann Marie Coghlan is a Professional Genealogist living in Ireland. Her background is in Education Management and in Business Consultancy in UK. Her family heritage is in Cork, Clare and Dublin.
She has always been interested in her family's history, listening to the grown-ups and hearing the stories behind the family photographs. She drew her first family tree at seven years old and regularly haunted the local archives in her teens.
Later research was limited to holiday periods. She was a regular visitor to Cork and Dublin repositories before finally moving to Ireland in 2005 and registering as a Professional Genealogist in 2010.
Her main Irish research interest is in the City of Cork and its business and religious communities. She is experienced in researching the Irish community in England and Scotland. She is also interested in Migration, family patterns, and Irish Burial Practices. She is a speaker and a researcher for local Societies and Family Groups.
Ann Marie is a member of Cork Genealogical Society. She manages Social Media for Cork Genealogical Society and has the Cork Genealogical Society's Facebook pages and Twitter account. She is also a co-admin for IGP- the Ireland Genealogy Project.
In addition to traditional family research, she uses genetic genealogy to give greater understanding of family units. She has a private Cork DNA group on facebook and also the Cork-Ireland Geographic Project and Nagle Surname Project. Ann Marie co-admins the Clan McGrath DNA Project.
Membership:
The British Chapter of APG: The Association of Professional Genealogists.
IGRS Irish Genealogical Research Society.
Cloyne Literary and Historical Society.
ISOGG International Society of Genetic Genealogy.